The partner groups ( from Italy and Portugal – originally from: Brazil, Italy, Sudan, Mongolia, Pakistan, Portugal) and 20 women and girls from the Community of Mira Sintra were present, involved in the theatre, dance and Batuko groups promoted by Casa Seis.
Women of Cape Verde and Angola, Guinea Bissau offered the traditional community dish: Cachupa.
All the women – including the participating partners – experienced Batuko and reflected together on its meanings, tradition and current role of this female collective ritual, still alive today in the community.
Both the history and the methodological approach of Casa Seis are presented and discussed.
The theatrical show NHA MAMA, result of a three-month workshop -with women with migrant backgrounds of the community is presented – realized as the first local activity of the WWB project – on the theme of pregnancy and childbirth and obstetric/gynecological violence against women.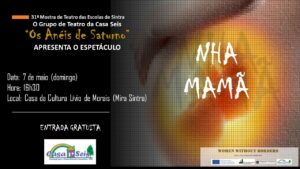 This is followed by an in-depth discussion on the importance of the theme in all partner countries and cultures (Brazil, Angola, Cape Verde, Italy, Malta, Mongolia, Pakistan, Portugal, Sudan)
Visit to the Police station specialised in Domestic Violence "Espaço Acolher" 
The visit to the police station specialised in domestic violence and the legislative and operational situation is deepened and extensively discussed during and after the meeting with the police officers (it should be noted that domestic violence is a public crime in Portugal)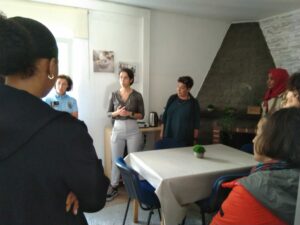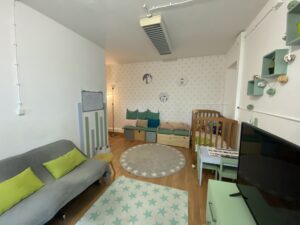 Meeting with the Associação de Mulheres Contra a Violência – AMCV "Rights of Women Victims of Violence in Portugal
The meeting with the two representatives of the Association AMCV offers many points of reflection and learning, so much so that we want to consider their work as a case study to be included in the project.