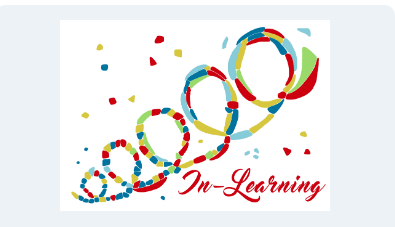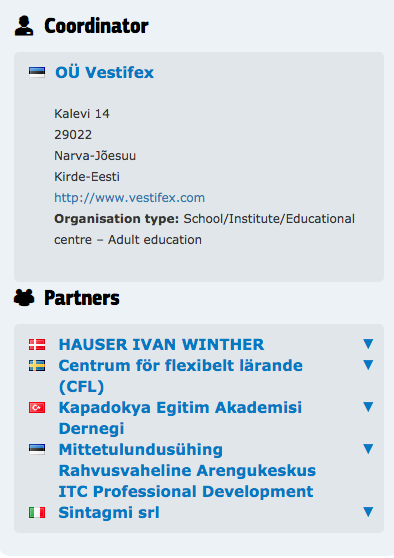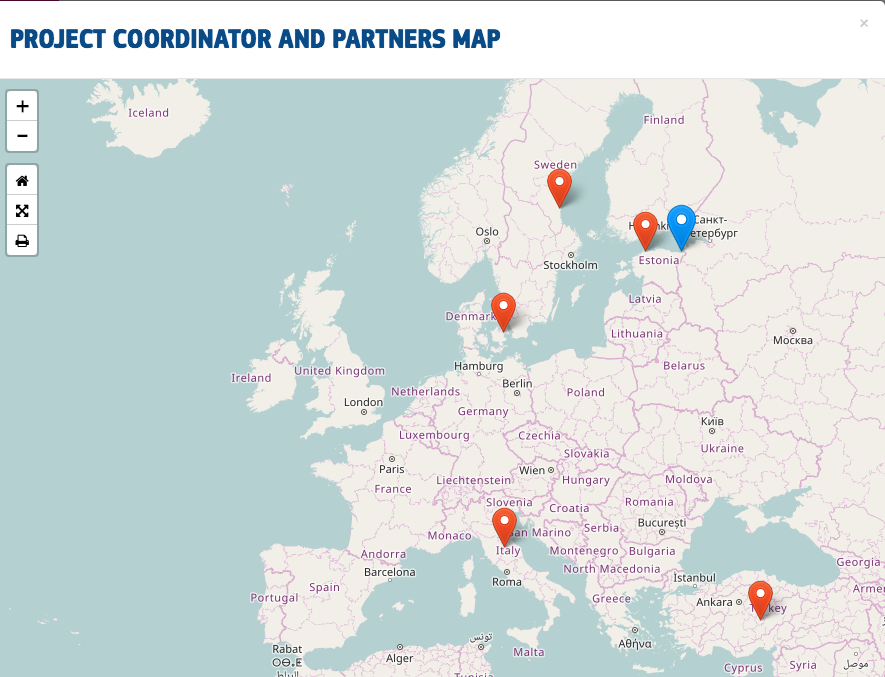 ​Reflection tools for supporting individual learning paths of adults
 KA2 – Cooperation for Innovation and the Exchange of Good Practices
Strategic Partnerships for adult education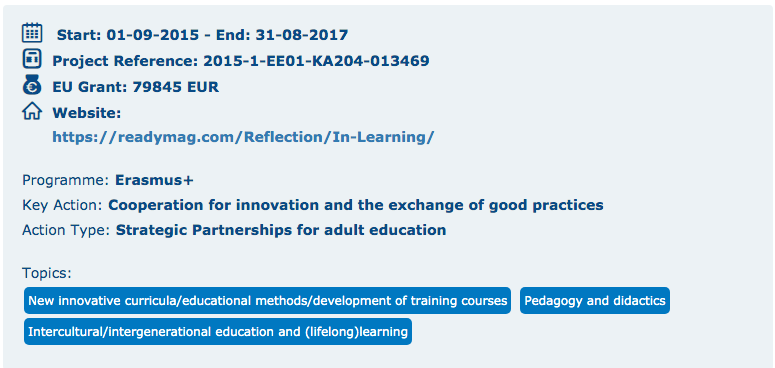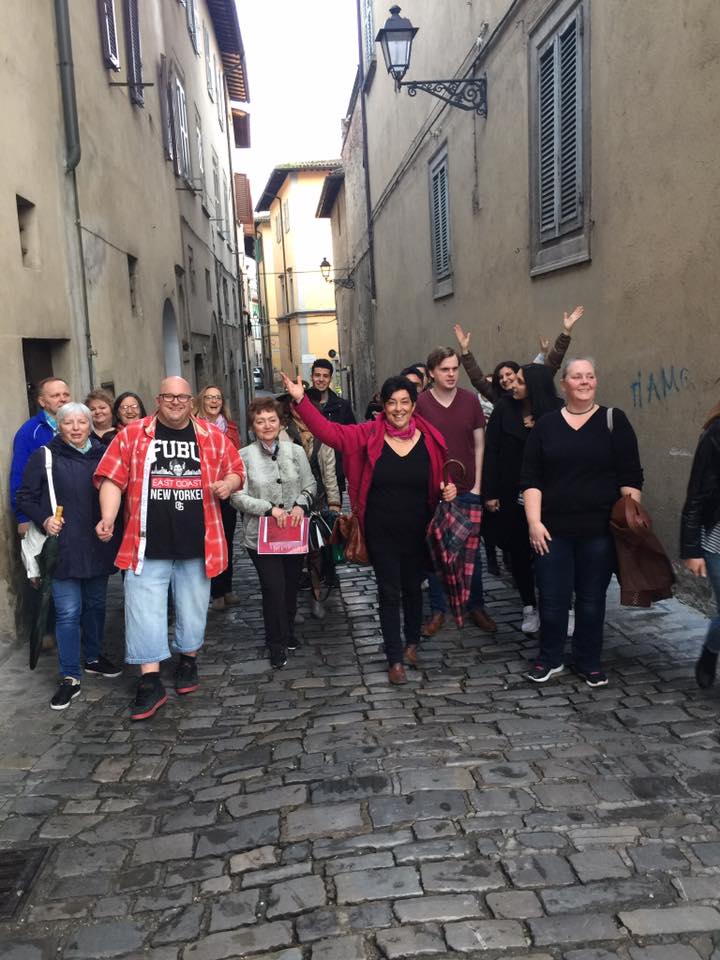 Summary
Erasmus+ KA2 strategic partnership project "Reflection tools for supporting individual learning paths of adults" (2015-2017) was initiated with the main aim to collect, test and develop reflection tools for supporting individual learning paths of adults.
In our "age of information," rapid shifts in careers, advancing technologies, increasing diversity within our population, and dramatic fluctuations in the personal contexts of our lives set up the need for life-long and life-wide learning. There is an increasing necessity to develop new skills and competences: sense-making, self-awareness, self-reliance, initiative, novel and adaptive thinking, critical thinking, self-directed competence, cross-cultural competence etc. It seems hardly achievable for every individual in short-term perspective. Developing these skills and competencies demand a long and continuous practice, as well as reflection over the practice which involves linking a current experience to what has been previously learned. To reflect, we must act upon and process the information, synthesizing and evaluating the data. In the end, reflecting also means applying what we've learned to contexts beyond the original situations in which we learned something fostering our ability to change and act independently.
The main objectives of the project are:
– Improvement of adult educators' competences in the partner institutions (developing learner-centred programmes, supporting reflection and self-directed learning, facilitating adult learning, improved fluency in English, skills of intercultural cooperation)
– More learner-centred programmes in adult education.
The adult educators who took part in the project learned how to accompany, support, guide and encourage adult learner through reflective practice and self-directed learning. The collaborative project work has also promoted development of more learner-centred programmes in the partner organisations and beyond.
The project team consisted of professionals who work with various groups of adults: adult educators, educational managers, teachers of compulsory and vocational schools, decision-makers, adult learners with immigrant background, long-term unemployed, housewives, entrepreneurs, etc. Transnational cooperation allowed testing the tools with various groups and seeing how they work and what needs to be adjusted taking into consideration peculiarities of different cultures and backgrounds.
The project brings together the collective expertise of six European organisations.
OÜ Vestifex (Adult Learning Centre) – Estonia, the applicant and coordinating organisation
http://www.vestifex.com/
ITC Professional Development (Professional training and coaching services) – Estonia
Konsulent Ivan Häuser (Consultancy company) – Denmark
http://www.ivan-hauser.dk/dk/
Sintagmi srl – Italy

Centrum för flexibelt lärande (CFL), Söderhamns kommun (Centre for flexible learning) – Sweden
http://hufb.se/vuxenutbildning/cflsoderhamn
Kapadokya Eğitim Akademisi Derneği (Cappadocia Education Academy Association CAPADEMY) – Turkey
http://www.cappademy.org/
The project work was based on the principles of andragogy and life-long learning, strategies of European education, forecasts of future education and labour market.