Women Without Borders
Agreement n° 2022-1-IT02-KA210-ADU-000081394
Erasmus+  Partnership for cooperation
01/12/2022 - 31/12/2024
Partnership

Sintagmi - coordinator Italy, Casa seis - Portugal, Migrant Women Association Malta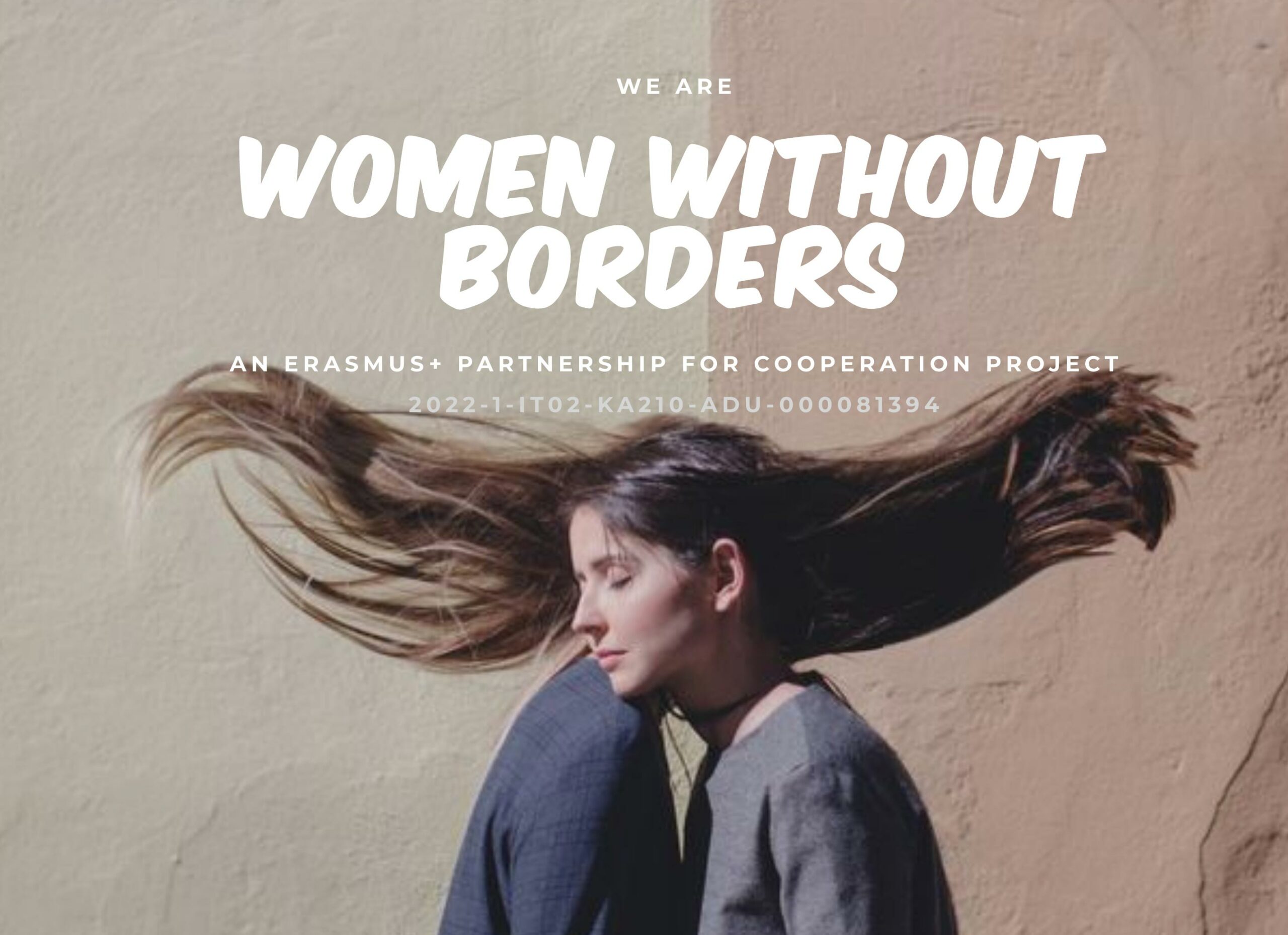 OBJECTIVES
Contribute to eradicate the gender--based discrimination and violence from women's point of view.
Improve the capacity of women, educators and professionals in term of intercultural appropriateness and efficacy
Create a transnational network for future development
ACTIVITIES
Transnational Learning activities involving women and educators, together, to develop an educational strategy to support women and to prevent discrimination and violence.
Informal learning experiences at local level, co-designing and testing the final results and validate them.
Co-design and deliver educational resources based on universal languages to be disseminated among educators and institutions
ASPECTED RESULTS
Have been validated an innovative gender based, intercultural and inclusive educational approach for women recovery, gender-based discriminations and violence prevention;
have developed cross-cultural digital tools for educators and professionals working in: adult education, youth, VET, High school, Health, Policy and Social sectors.
Have improved the partnership's competences and services Networking with organizations from different contexts.
26 Settembre 2023
The Rings of Saturn Theater Group of Casa Seis took to the stage of the Livio de Morais House of Culture for the presentation of the
[…]
11 Luglio 2023
Musical traditions from Africa are reborn in Cabo Verde as batuko (derived from the Portuguese verb meaning "to beat"), a genre that features polyrhythm and call and response performed by
[…]
10 Luglio 2023
The partner groups ( from Italy and Portugal – originally from: Brazil, Italy, Sudan, Mongolia, Pakistan, Portugal) and 20 women and girls from the Community of
[…]